Even though we share the same city, Opuscule hasn't personally met the owners of Bengal Tiger Indian Food. That doesn't mean we haven't had their delicious food and share as much praise as the 1,164 Yelp reviews (and counting).
The entire project was launched and published through phone calls and emails. The mobile-responsive WordPress website started with a template, but was converted into a one-page site with custom layouts. And although they have a login and password, the owner still calls and emails to help them add new items to the menu.
In the footer, we added special code to highlight the day of the week, making it easier for users to find today's hours of operation.
If you're in the neighborhood, climb the stairs to their unassuming second-floor location and feast!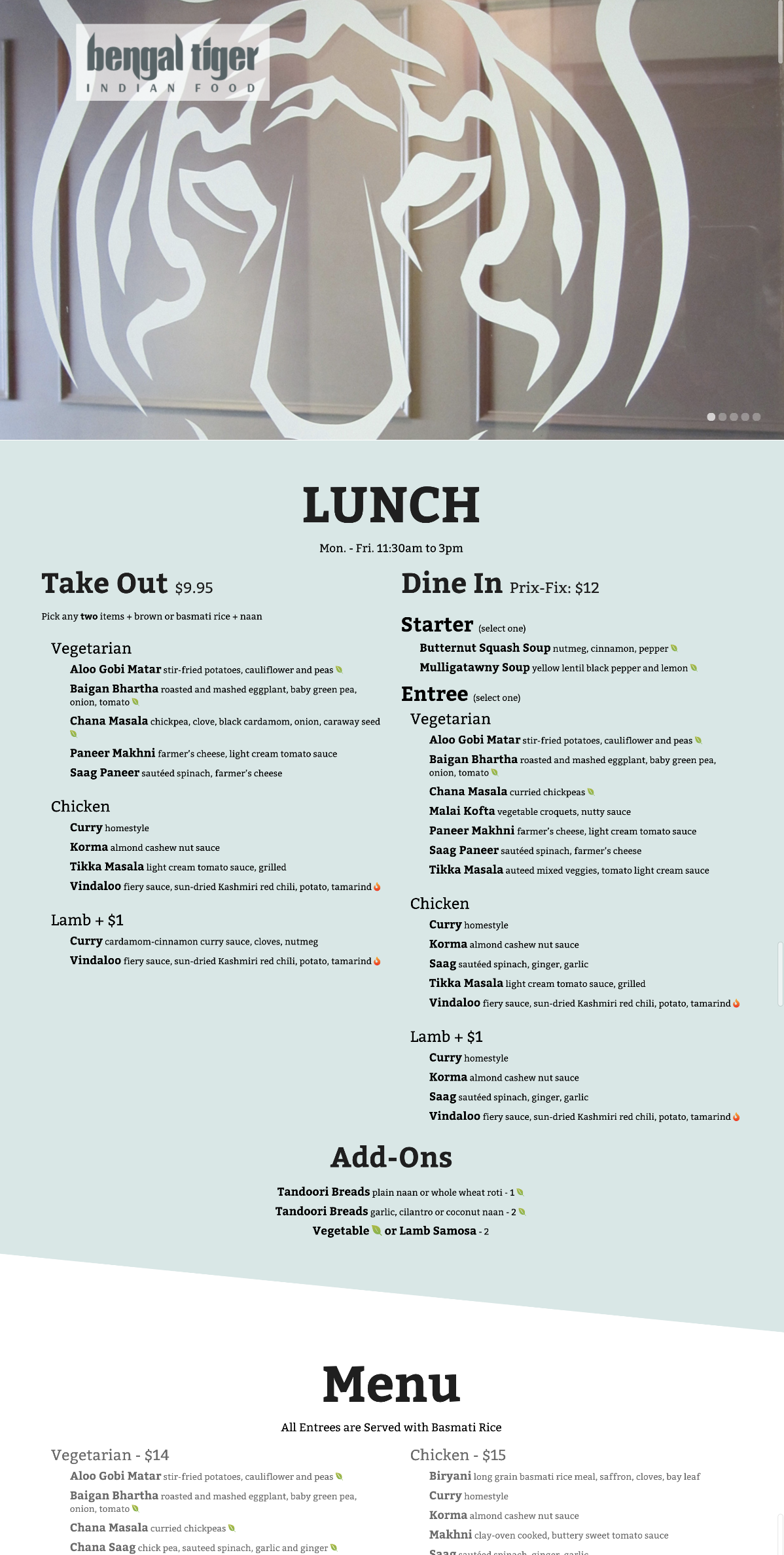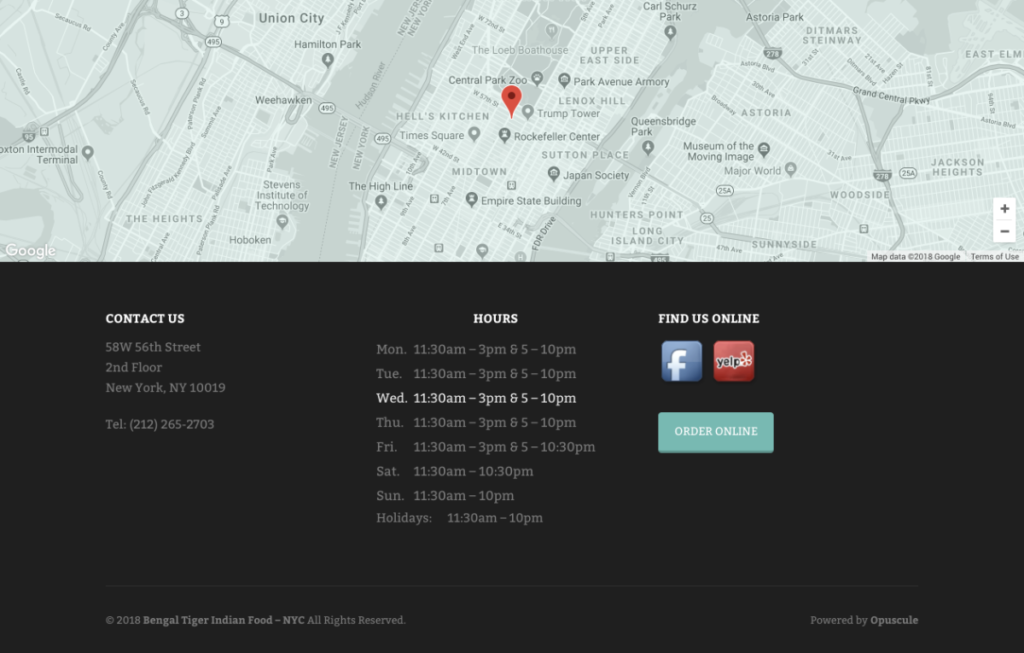 Free Estimate
Have a project in mind? No harm in getting a free estimate. Share a few details and our experts will get back to you in no time!