WordPress is usually great, but left unattended for too long, it becomes prey to hackers – which is exactly what happened to the website for the Law Office of Brian E. Soriano.
Opuscule first created their website in 2009, and without diligent attention, like what we provide in our WordPress Maintenance package, it became affected. But the goal was two pronged: recreate the current site in HTML/CSS; and do it responsively for tablet and mobile devices.
The law firm website, which is no longer at risk of hacking, looks great on the your phone and loads incredibly quickly with custom title tags and meta descriptions.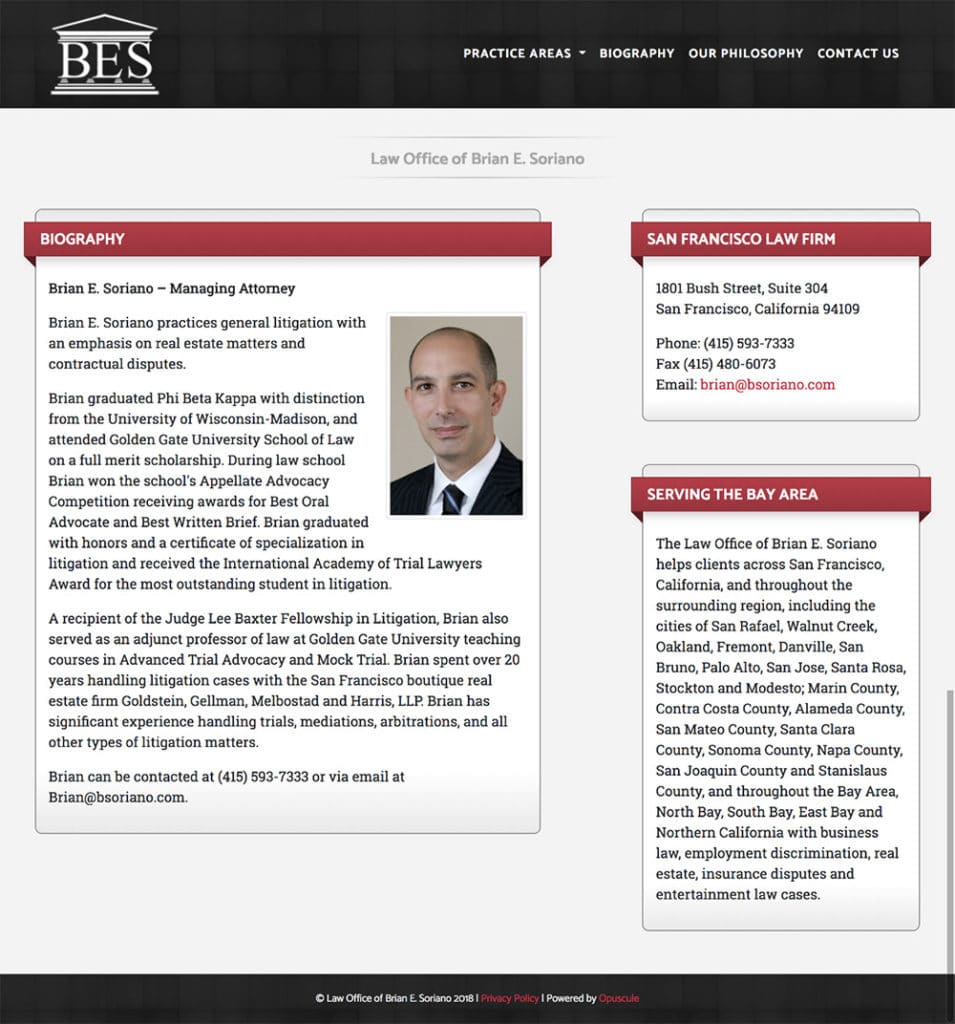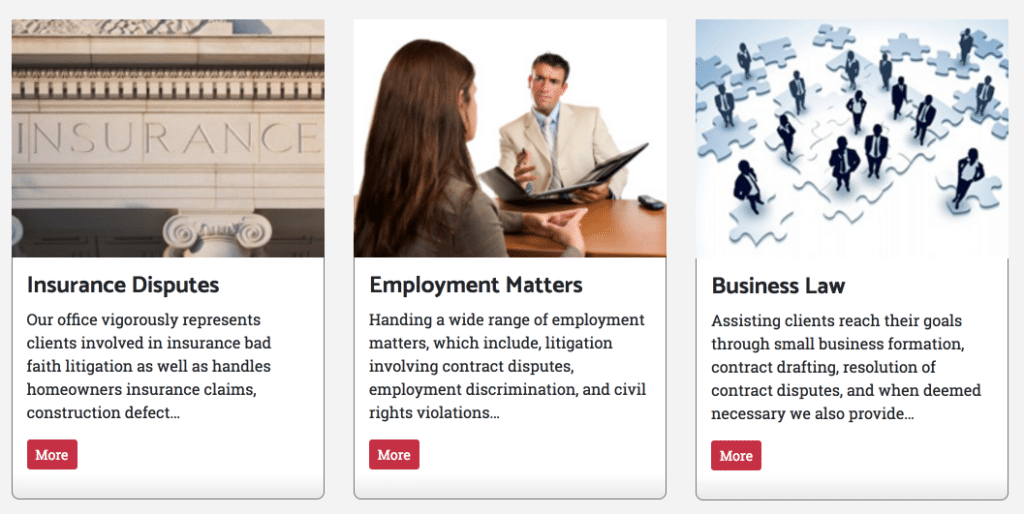 Free Estimate
Have a project in mind? No harm in getting a free estimate. Share a few details and our experts will get back to you in no time!