The touch screen monitor experts at Touch Screen Guru came to Opuscule with a logo, a bunch of specs, some images, and a dream! We worked with the team to design a flexible site to help with lead generation.
It became clear that just showing a blank computer monitor would not be sufficient to lure a potential customer, and pulling out the product's features and highlights, along with the entire tech specifications for those eager to research, were crucial. Add in some thorough search engine optimizations, a 360-degree product rotator, and chat support – and Touch Screen Guru was ready to launch.
Check out their amazing products, and get a customized quote to the needs of your business.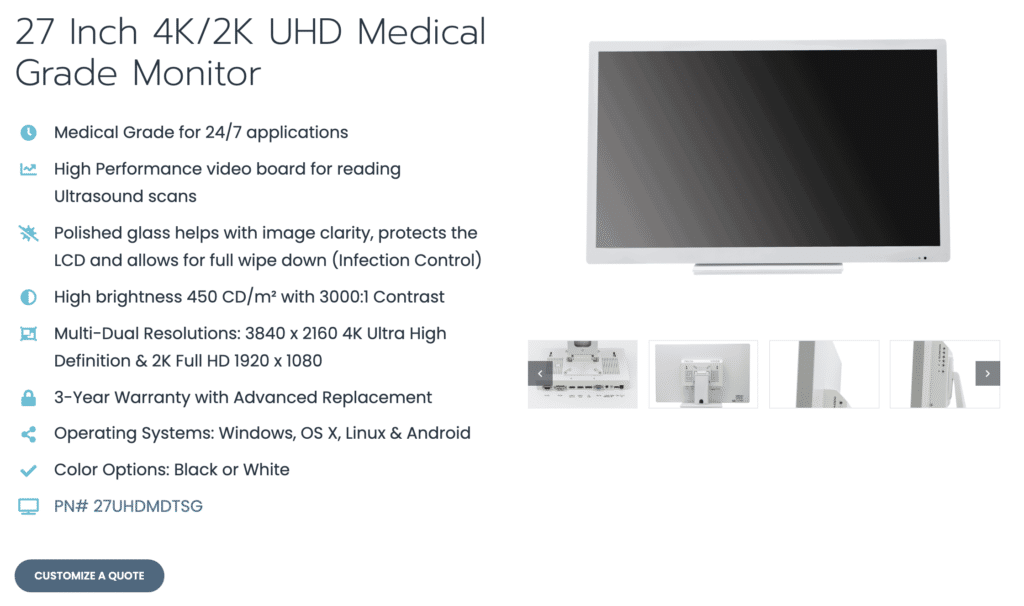 Free Estimate
Have a project in mind? No harm in getting a free estimate. Share a few details and our experts will get back to you in no time!