Does that name sound familiar? Yeah, it's Robert's father, and namesake. The Law Offices of Bowman & Associates, APC was Opuscule's first client and our longest relationship! At its greatest point, we were helping run six websites, many for targeted practice areas like FolsomBankruptcyFirm.com.
From logo design to Flash websites, business cards to newspaper advertisements, brochures to file-sharing & payment portals to office photography, we've done it all. Of course, Robert hasn't followed the family business, but three other relatives hold employment at the offices.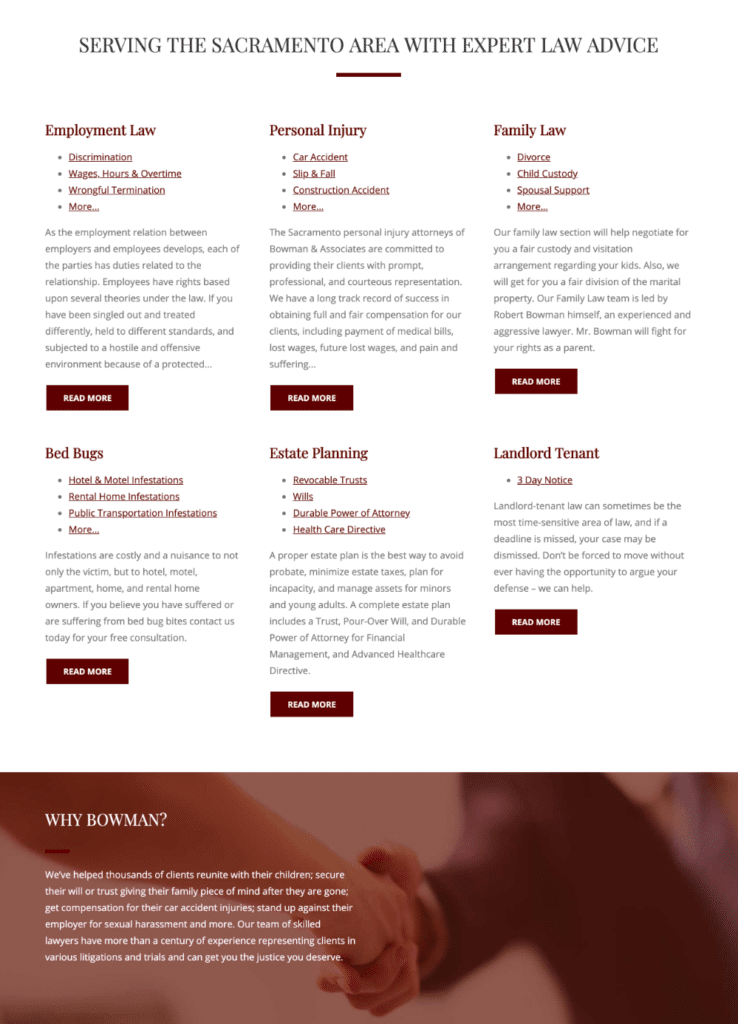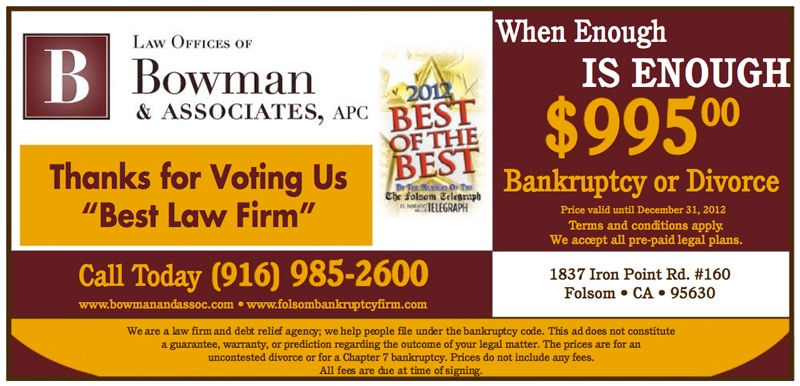 Free Estimate
Have a project in mind? No harm in getting a free estimate. Share a few details and our experts will get back to you in no time!